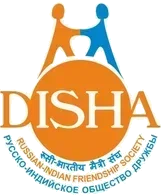 Средство массовой информции - Россиский информационный канал "Диша"
- Зарегистрировано федеральной службой по надзору в сфере связи,
иформационныйх технологии и массовой комуникации.
Свидетельство о регистрации СМИ ЭЛ № ФС 77-73487 и ПИ 77-73489 то 24 августа 2018г.
- Учеридитель (со-учеридитель) Сингх Рамешвар, Косинова Рати - Гл. редактор Д-р Сингх Рамешвар
- Электронная почта и телефон: dishainrus@gmail.com, +7(985)341 38 39, https://dishamoscow.com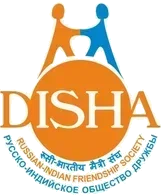 "Диша"
दिशा

- Новостной портал

Средство массовой информции - Россиский информационный канал "Диша"
- Зарегистрировано федеральной службой по надзору в сфере связи,
иформационныйх технологии и массовой комуникации.
Свидетельство о регистрации СМИ ЭЛ № ФС 77-73487 и ПИ 77-73489 то 24 августа 2018г.
- Учеридитель (со-учеридитель) Сингх Рамешвар, Косинова Рати - Гл. редактор Д-р Сингх Рамешвар
- Электронная почта и телефон: dishainrus@gmail.com, +7(985)341 38 39, https://dishamoscow.com
We will miss you Lata-ji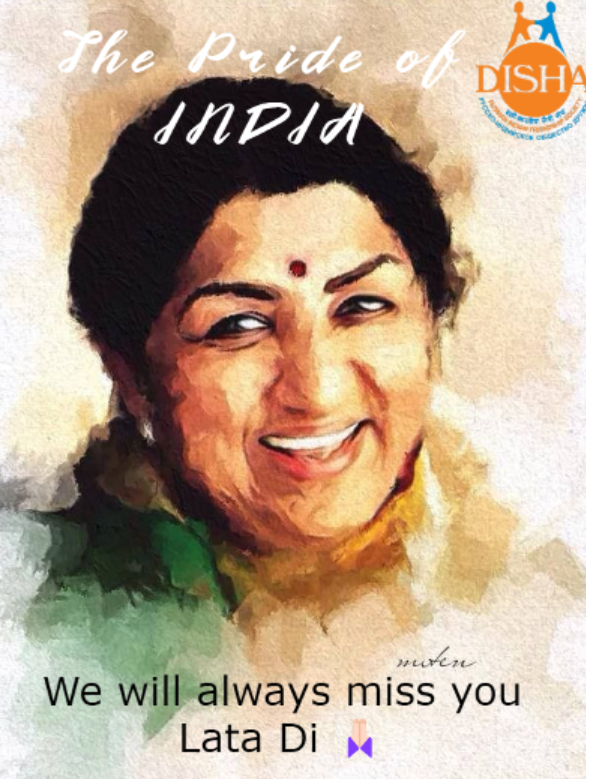 Lata Mangeshkar dubbed the "Nightingale of Bollywood," is without a doubt one of India's most well-known and revered female voices. Most want to be vocalists to fade away before the decade is through. Mangeshkar is a solid force to contend with, with a singing career lasting over seven decades in the Hindi and Indian regional cinema industries. Not only has the woman with the Golden Voice left an indelible imprint on Hindi filmdom by singing for over a thousand Hindi films, but she has also contributed her voice to songs in over 36 regional Indian and other languages.
Lata was born as the oldest daughter of a classical singer. Therefore, singing came quickly to her. Since her father was also a theatre professional, Lata and her siblings were exposed to the large stage early. Her father's untimely death when she was still a child required her to take on the role of breadwinner for her family, which she did admirably. She was given the Bharat Ratna, India's highest civilian award, for her remarkable accomplishments and contributions to Indian art—a very unusual accolade for a soprano.
Lata Mangeshkar Achievements
Throughout her eight-decade career, Lata Mangeshkar has garnered several prizes and honors. She was the first Indian to play in the Royal Albert Hall in 1974. She has received several awards, including three National Film Awards, 15 Bengal Film Journalists' Association Awards, four Filmfare Best Female Playback Awards, two Filmfare Special Awards, and the Filmfare Lifetime Achievement Award. In 1989, Lata Mangeshkar received the Dadasaheb Phalke Award. She got the Bharat Ratna, India's highest civilian honor, in 2001. Also, in 2007, the French government bestowed the highest civilian honor on her (Officer of the Legion of Honour).
In addition to these achievements, Lata Mangeshkar has the Guinness World Record for being the most recorded performer in the history of Indian music, set in 1974. On her 90th birthday in September 2019, the Indian government honored her with the daughter of the Nation award.
"Lata Mangeshkar: A Musical Journey" is a book that tells the tale of her life in music, including her hardships, triumphs, and reign as the Queen of Hindi music from the 1940s to the current day.
Хочешь быть в курсе мероприятий?
Подпишитесь на рассылку и вы узнаете обо всех русско-индийских мероприятиях от НП «ДИША»