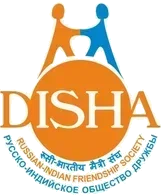 Средство массовой информции - Россиский информационный канал "Диша"
- Зарегистрировано федеральной службой по надзору в сфере связи,
иформационныйх технологии и массовой комуникации.
Свидетельство о регистрации СМИ ЭЛ № ФС 77-73487 и ПИ 77-73489 то 24 августа 2018г.
- Учеридитель (со-учеридитель) Сингх Рамешвар, Косинова Рати - Гл. редактор Д-р Сингх Рамешвар
- Электронная почта и телефон: dishainrus@gmail.com, +7(985)341 38 39, https://dishamoscow.com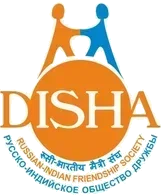 "Диша"
दिशा

- Новостной портал

Средство массовой информции - Россиский информационный канал "Диша"
- Зарегистрировано федеральной службой по надзору в сфере связи,
иформационныйх технологии и массовой комуникации.
Свидетельство о регистрации СМИ ЭЛ № ФС 77-73487 и ПИ 77-73489 то 24 августа 2018г.
- Учеридитель (со-учеридитель) Сингх Рамешвар, Косинова Рати - Гл. редактор Д-р Сингх Рамешвар
- Электронная почта и телефон: dishainrus@gmail.com, +7(985)341 38 39, https://dishamoscow.com
RUSSIA-INDIA RELATIONS WILL CONTINUE TO DEVELOP CONSISTENTLY: PRESIDENT PUTIN
'- Vinay Shukla
In an interaction with the leading international news agencies on the sidelines of just concluded (June 4) St. Petersburg International Economic Forum President Vladimir Vladimirovich Putin declared that the Russia-India Relations will continue to develop consistently despite New Delhi joining US-led Quad perceived in Moscow as "Asian NATO" and Russia-China bonhomie.
Lately Indian media has been highlighting growing differences with Russia over Quad and Moscow's closeness with China allegedly at the cost of India.
Following is the transcript of QA with Deputy Editor-in-Chief and CEO of the Press Trust of India (PTI) Priyanka Tikoo kindly provided by the Kremlin:
Thank you very much, Mr President, for agreeing to meet with with us. My name is Priyanka Tikoo. I would like to ask about relations between Russia and India. Historically, this relationship has been very strong, but recently some problems have arisen due to the rapprochement between Beijing and Moscow, as well as due to India's participation in the Quadrilateral Security Dialogue [Quad], which the Russian Foreign Minister described as the "Asian NATO."
Could you tell us, Mr President, if you think the rapprochement between Russia and China may affect Russia's strategic partnership with India?
And I would also like to ask, about your stance on the Quadrilateral Security Dialogue and India's involvement in it?
President Vladimir V. Putin: We do not participate in this initiative, so I do not think I should give any assessments on the participation of other countries in it. Each country makes its sovereign decision about with whom, how and in what capacity, and to what extent it builds its relations.
Let me state, though, that any partnership between countries should not be aimed at being friends simply to align against someone else. We need to be friends with each other so as to achieve common goals, to solve the tasks that states face.
I will repeat once again that we do not see ourselves in this configuration. However, this does not prevent us from working both with India and China. I do not see any contradictions here. Moreover, we have created conditions for India, China and Russia to be able to work within the same organisations and they are well known: we collaborate in BRICS, and the SCO, and we work together in the United Nations. Yes, I know, of course, there are certain issues related to India-China relations. But you see, there are always a plethora of issues arising between neighbours. But I know the attitude of both the Prime Minister of India and the President of the PRC, these are very responsible people and in their interactions they treat each other with great respect. And I think that they will always find a way to resolve the problems and issues they face. The main thing is that extra-regional powers should not standing their way.
As for Russia-India relations, I repeat, they are unfolding very successfully and in a trustful and traditional manner. We really appreciate this level of relations with our Indian friends. These are relations of a truly strategic nature, as they cover a whole range of areas for interaction. They include economic issues, energy, and high technologies. They also include the military-industrial complex, and here we are not only talking about the sale and purchase of Russian weapons. I have already spoken about this more than once, that we have very deep and trusting relations with India, which manifested in the fact that we and India (probably the only such partner of ours) take up joint efforts to design and produce, including on Indian territory, cutting-edge and advanced weapons systems, including missile equipment. But these are just a few; there are other areas in which we cooperate.
This is why I have no doubt that Russia-India relations will continue to develop consistently to the benefit of the peoples of India and the Russian Federation.
Хочешь быть в курсе мероприятий?
Подпишитесь на рассылку и вы узнаете обо всех русско-индийских мероприятиях от НП «ДИША»