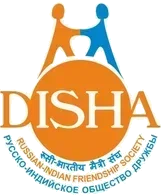 Средство массовой информции - Россиский информационный канал "Диша"
- Зарегистрировано федеральной службой по надзору в сфере связи,
иформационныйх технологии и массовой комуникации.
Свидетельство о регистрации СМИ ЭЛ № ФС 77-73487 и ПИ 77-73489 то 24 августа 2018г.
- Учеридитель (со-учеридитель) Сингх Рамешвар, Косинова Рати - Гл. редактор Д-р Сингх Рамешвар
- Электронная почта и телефон: dishainrus@gmail.com, +7(985)341 38 39, https://dishamoscow.com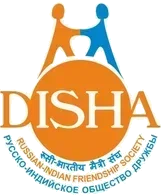 "Диша"
दिशा

- Новостной портал

Средство массовой информции - Россиский информационный канал "Диша"
- Зарегистрировано федеральной службой по надзору в сфере связи,
иформационныйх технологии и массовой комуникации.
Свидетельство о регистрации СМИ ЭЛ № ФС 77-73487 и ПИ 77-73489 то 24 августа 2018г.
- Учеридитель (со-учеридитель) Сингх Рамешвар, Косинова Рати - Гл. редактор Д-р Сингх Рамешвар
- Электронная почта и телефон: dishainrus@gmail.com, +7(985)341 38 39, https://dishamoscow.com
Rajnath Singh's Moscow Visit to Give Fillip to Stalled Defence Deals
Vinay Shukla
November 4 (DishaMoscow) – Indian Defence Minister Rajnath Singh's Russia visit on November 5-7 is expected to give a fillip to several stalled defence deals and pave the ground for setting up joint ventures in India for the production of spares and critical defence components.
Unlike the conclusion of S-400 air defence missile system deal concluded last year in spite of US threat of clamping sanctions, Kamov deal signed in December 2015 is still to be implemented although the technical details of the helicopter project have been worked out, the next step of awarding the contract to HAL-Russian Helicopters JV is yet to take place. The visit will also include officials from the Goa Shipyard Limited (GSL), which has been nominated by the government to construct two of the Project 11356 class frigates.
It is noteworthy that Defence Minister Rajnath Singh is visiting Moscow for co-chairing the 19th session of India-Russia Intergovernmental Commission on Military and Military Technical Cooperation (IRIGC MMTC) just two month's after highly successful Vladivostok summit of Prime Minister Narendra Modi and Russian President Vladimir Putin where the two leaders had focused on closer military cooperation providing for the creation of joint ventures based on transfer of cutting edge technology.
A 50-member industry delegation is accompanying Mr Singh to explore ways to jointly manufacture spares and components with Russia's original equipments manufacturers (OEMs) under the Make in India initiative, the Federation of Indian Chambers of Commerce and Industry (FICCI) stated.
Defence Minister Rajnath Singh and Russian Minister of Industry and Trade Denis Manturov will address defence industry representatives at the India–Russia Defence Industry Cooperation Conference on November 5.
The team from the Indian defence industry includes CMDs from public sector companies like Bharat Dynamics Limited, BEML, and GSL, and senior industry leaders from nearly 35 private sector companies like L&T Defence, Bharat Forge, Adani Defence, Texmaco Defence, Alpha Design Technologies, Ananth Technologies, MKU, SMPP, Zen Technologies and others.
Senior officials associated with the Tamil Nadu and Uttar Pradesh defence corridors will reach out to potential investors to set up manufacturing facilities in these industrial corridors, the industry chamber said.
The industrial delegation's visit to Russia is a follow-up to the intergovernmental agreement (IGA) signed on September 4 by India and Russia to operationalise a mechanism for collaboration on joint manufacturing of spare parts, components, aggregates and other products for the maintenance of Russian-origin arms and defence equipment in India under the Make in India programme through the transfer of technology and setting up of joint ventures.
The IGA framework gives the assurance of business order for a minimum of five years. Russian platforms identified for cooperation to manufacture spare parts and components include Sukhoi Su-30, MIG 29, Mi-17 helicopters, MIG 29 K/KUB, INS Vikramaditya, T-72 and T-90.
According to sources Mr Singh could sign the Logistic Support Agreement with Russian Defence Ministry along the lines of the LEMOA with the US, which will enable the Indian and Russian militaries to receive logistic support at each-other's bases on the principle of reciprocity. (with PTI inputs).
Хочешь быть в курсе мероприятий?
Подпишитесь на рассылку и вы узнаете обо всех русско-индийских мероприятиях от НП «ДИША»