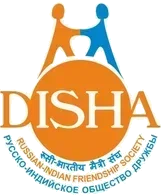 Средство массовой информции - Россиский информационный канал "Диша"
- Зарегистрировано федеральной службой по надзору в сфере связи,
иформационныйх технологии и массовой комуникации.
Свидетельство о регистрации СМИ ЭЛ № ФС 77-73487 и ПИ 77-73489 то 24 августа 2018г.
- Учеридитель (со-учеридитель) Сингх Рамешвар, Косинова Рати - Гл. редактор Д-р Сингх Рамешвар
- Электронная почта и телефон: dishainrus@gmail.com, +7(985)341 38 39, https://dishamoscow.com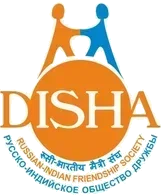 "Диша"
दिशा

- Новостной портал

Средство массовой информции - Россиский информационный канал "Диша"
- Зарегистрировано федеральной службой по надзору в сфере связи,
иформационныйх технологии и массовой комуникации.
Свидетельство о регистрации СМИ ЭЛ № ФС 77-73487 и ПИ 77-73489 то 24 августа 2018г.
- Учеридитель (со-учеридитель) Сингх Рамешвар, Косинова Рати - Гл. редактор Д-р Сингх Рамешвар
- Электронная почта и телефон: dishainrus@gmail.com, +7(985)341 38 39, https://dishamoscow.com
Outcomes of 2020 — by Ambassador of Russia in India Mr Nikolay Kudashev
Outcomes of 2020
Keynote address of Ambassador of Russia in India Mr Nikolay Kudashev at the press-briefing dedicated to outcomes of 2020
(December 21, 2020)
The year 2020 is indeed remarkable – the Russian-Indian strategic partnership crossed the 20th anniversary and exactly 10 years ago – on 21 December 2010 – was elevated to the special and privileged status, which means a deep convergence of our bilateral and international interests as well as a great scope of a good will to combine efforts to deal with various challenges.
Every year we enrich our relations with new achievements to promote strategic partnership. The year 2020, despite the pandemic, is not an exception.
There were many expectations for 2020 since its very beginning. The year started with the very successful visit of the Russian Foreign Minister Sergey Lavrov, who had forward-looking negotiations with Honourable Prime Minister Narendra Modi and Foreign Minister Dr S.Jaishankar and participated in the Raisina Dialogue.
In fact, the COVID-19 did not stop our bilateral engagements, although it eventually affected the schedule of our contacts, including annual bilateral Summit, which we expect to be held in 2021 along with other important high-level events including civil and defence Inter-Governmental Commissions.
In 2020, President Putin and Prime Minister Modi had four telephone conversations and participated in a number of videoconferences, including at the BRICS and SCO Summits under the Russian Chairmanship as well as two G20 Summits.
Major attention was devoted to the 75th anniversary of the end of the Second World War and establishment of the United Nations, which is the center-piece in the modern international relations. In this regard, we warmly welcomed the visit of Defence Minister Rajnath Singh to Moscow this June to participate in the celebrations dedicated to the Victory in the Great Patriotic War (1941-1945). We also highly appreciated the Indian Armed Forces 3-services contingent to join the historic Red Square parade on this festive occasion.
More to say, Mr Rajnath Singh visited Moscow also in September for the meetings of Defence Ministers of the SCO, Collective Security Treaty Organization and Commonwealth of Independent States countries.
We paid a lot of attention to the visit of Dr S.Jaishankar in Moscow this September for the SCO and RIC Foreign Ministers meetings as well as bilateral consultations with Minister Sergey Lavrov.
Importantly, in Moscow Defence Minister Rajnath Singh and Foreign Minister S.Jaishankar also had profound negotiations with their Chinese counterparts. It was very significant in the context of constructive engagement of both sides to maintain peace and tranquility at the Line of Actual Control. Russia is a trusted partner for India and China, and we feel it is vital to ensure a positive atmosphere for cooperation between the two neighbouring Asian giants, including at the platforms of the SCO, BRICS and RIC.
This year we continued close interaction on global and regional issues promoting just and equal multipolar world order with greater role of major developing countries and emerging economies in the global governance.
We stand for collective approach to the issues of peace and security, unacceptability of unilateral sanctions, promotion of an inclusive and unified agenda. Russia consistently supports the permanent membership of India in the UN Security Council. India's joining this body as a non-permanent member in 2021-2022 will provide new opportunities for our coordination.
We are working very hard to fight COVID-19 together with India, and now advancing to jointly produce Sputnik V vaccine at the capacities of Dr Reddy's Laboratories to be used in India, Russia and other countries. We have supported each other in a big way earlier this year when we managed to repatriate thousands of Russian and Indian nationals to their respective home countries.
A lot of efforts are aimed at coordination in the international arena, including World Health Organization and BRICS, where we have got an advanced healthcare mechanisms and initiatives, including Tuberculosis Network, Vaccine Research Center, Early Warning System to prevent the spread of infectious diseases.
Our ties became an integral part of development strategies of each other. Russia as of now is the only foreign country so deeply involved in the Indian nuclear power sector, contributing to the national energy security. Our successful flagship project is the Russian-designed Kudankulam Nuclear Power Plant in Tamil Nadu.
Our unparalleled defence cooperation based on real exchange of technologies and joint ventures helps India to advance local production and expand its military export potential. We are working on co-development and co-production of equipment, components and spare parts, improving after-sales service system and deepening localization programmes.
Looking forward to participating in the Aero-India – 2021, where Russia intends to be one of the biggest exhibitors. We plan to demonstrate Su-57, Su-35 and MiG-35 fighter jets, helicopters Ka-52, Ka-226, Mi-17B-5, Mi-26 as well S-400 and Buk systems and many other new items and equipment. You are cordially invited to visit the Russian pavilion!
As far as current deals is concerned, we are advancing well, including with S-400 supplies. If relevant decisions to start works related to Ka-226 helicopters and AK-203 rifles production are expedited, soon we will see good progress, which is especially important due to a deep interests expressed by the Indian armed forces.
An ever-expanding scope of interregional cooperation involving the vast potential of the Far East and the Arctic, is a solid background to launch the bilateral forum of the regions of the two countries. Together we work to extend the use of national currencies in trade, to ensure an early conclusion of the India – Eurasian Economic Union FTA and reach USD 30 bn in mutual trade by 2025. Such areas as alternative payment systems and information security would certainly support expanding economic partnership. More opportunities will be open with the re-establishment of the direct Vladivostok-Chennai sea route and enhancing capacity of the North-South International Transport Corridor.
Next year we will also mark the 60th anniversary of the first human space expedition by Yuri Gagarin as well as the 50th anniversary of the USSR-India Peace, Friendship and Cooperation Treaty among other important dates.
To conclude, the special and privileged strategic partnership means that relations between our two friendly nations are limitless, and they remain trusted, strong and coherent despite the current global turbulence.
As the New Year is approaching, would like to wish all Indian friends the best of health and every success! Thank you very much for your support!
Хочешь быть в курсе мероприятий?
Подпишитесь на рассылку и вы узнаете обо всех русско-индийских мероприятиях от НП «ДИША»