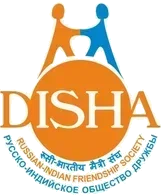 Средство массовой информции - Россиский информационный канал "Диша"
- Зарегистрировано федеральной службой по надзору в сфере связи,
иформационныйх технологии и массовой комуникации.
Свидетельство о регистрации СМИ ЭЛ № ФС 77-73487 и ПИ 77-73489 то 24 августа 2018г.
- Учеридитель (со-учеридитель) Сингх Рамешвар, Косинова Рати - Гл. редактор Д-р Сингх Рамешвар
- Электронная почта и телефон: dishainrus@gmail.com, +7(985)341 38 39, https://dishamoscow.com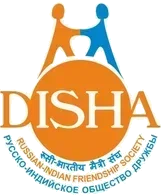 "Диша"
दिशा

- Новостной портал

Средство массовой информции - Россиский информационный канал "Диша"
- Зарегистрировано федеральной службой по надзору в сфере связи,
иформационныйх технологии и массовой комуникации.
Свидетельство о регистрации СМИ ЭЛ № ФС 77-73487 и ПИ 77-73489 то 24 августа 2018г.
- Учеридитель (со-учеридитель) Сингх Рамешвар, Косинова Рати - Гл. редактор Д-р Сингх Рамешвар
- Электронная почта и телефон: dishainrus@gmail.com, +7(985)341 38 39, https://dishamoscow.com
India's Youngest scientist — Gopal-Jee soon coming together with DISHA ( Coming up on DISHA YT channel)
Gopal Jee is a young Indian Researcher and Innovator also known as banana boy (born 24 April 2000, ) Naugachiya,Bhagalpur who has worked mainly in micro biology. Though the town of Naugachia is famous for its banana plantation, the area gets flooded almost every year. Having seen his father's entire farm destroyed in the 2008 monsoons, Gopal wishes to use his idea to utilise all the waste to create green energy. He currently served as a researcher and research director of Navneet Industries . By the age of 17, He had done 10 inventions, 2 of which are provisional patent. Some of his inventions, such as the Banana bio cell, has been published around the world.
GOPAL JEE is born in poor agricultural family in Naugachiya, Bhagalpur to Prem Ranjan Kumar and Usha Devi. He is the third child of his parents and his learned parents made an academic environment at home. Due to the poor financial background, he was rejected by many private schools.
He did not get his primary education at school but was home-tutored by a teacher from his village Chandan Kumar Thakur where he used to work to get his education. After completing his primary education. He attend government Model High School Tulsipur where He completed his high school with first class in 2017. During his schooling.
He has invented an eco-friendly means of producing electricity from banana stem. He got the idea when he was in Class IX. One day his shirt got stained from the banana juice and it was impossible to remove it. He asked his teachers and they told that acid leaves a similar stain. He got curious and thought if banana juice is acidic in nature, it can produce electricity as a battery fluid does He bought two electrodes — one zinc and one copper — and placed them in a cell and connected them to two lengths of banana stems measuring one foot each. This produced 3 volts of electricity, enough to light one LED bulb for three hours. To produce electricity further, He added more stems and electrodes and created a circuit that would produce up to 12 volts of electricity," He says that his invention helps his sister and him study at night during power outages.". His principal forwarded this idea to DST, Patna. From where he granted with 5000 rupees to prepare for a working model and present it in the Inspire Award exhibition at the district level. He got selected in district, state and even at the national level.
With this idea Gopal competed at a national programme implemented by the Department of Science and Technology, "Innovation in Science Pursuit for Inspired Research (INSPIRE) and also pursuing his bachelor degree in B.tech Computer Science from there.
Profession
After very hard work and struggling in June 2017 he met Chief Minister of Bihar Shree Nitish Kumar and showed a video on how his works to the chief minister and chief secretary Anjani Kumar Singh. Nitish lauded Gopal, and industries principal secretary S. Siddharth and provided with a research lab in Bhagalpur Engineering college but the resource is not enough for Gopal's Dream project and this quest takes him to Prime Minister Office, India where in August 2017 he met Hon'ble Prime Minister Shree Narendra Modi and talk about his innovations and future projects and after 10 days he got a letter from department of science and technology India DST provided with most advanced research lab at NIF Ahmedabad but he couldn't join due to some financial reasons. After some time he moved to Graphic Era University Research Centre for his next project. During these years his inventions, such as the Banana bio cell, has been published around the world in many other countries. It has also been deemed as one of the top 3 inventions for environmental protection by Italy. After working for 3 years his lab got shut down due to corona pandemic.During pandemic he got an offer from Navneet Industries and he joined as a Research Director working on Renewable Energy.He has received offer letter from many large companies and universities such as NASA, JAIN IRRIGATION ,iSmart, IBM, Stanford, Oxford, etc
Хочешь быть в курсе мероприятий?
Подпишитесь на рассылку и вы узнаете обо всех русско-индийских мероприятиях от НП «ДИША»