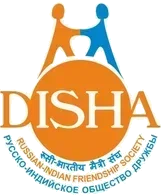 Средство массовой информции - Россиский информационный канал "Диша"
- Зарегистрировано федеральной службой по надзору в сфере связи,
иформационныйх технологии и массовой комуникации.
Свидетельство о регистрации СМИ ЭЛ № ФС 77-73487 и ПИ 77-73489 то 24 августа 2018г.
- Учеридитель (со-учеридитель) Сингх Рамешвар, Косинова Рати - Гл. редактор Д-р Сингх Рамешвар
- Электронная почта и телефон: dishainrus@gmail.com, +7(985)341 38 39, https://dishamoscow.com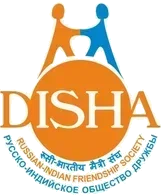 "Диша"
दिशा

- Новостной портал

Средство массовой информции - Россиский информационный канал "Диша"
- Зарегистрировано федеральной службой по надзору в сфере связи,
иформационныйх технологии и массовой комуникации.
Свидетельство о регистрации СМИ ЭЛ № ФС 77-73487 и ПИ 77-73489 то 24 августа 2018г.
- Учеридитель (со-учеридитель) Сингх Рамешвар, Косинова Рати - Гл. редактор Д-р Сингх Рамешвар
- Электронная почта и телефон: dishainrus@gmail.com, +7(985)341 38 39, https://dishamoscow.com
Happy Birthday President Vladimir Putin
Life journey of President Vladimir Putin
Vladimir Vladimirovich Putin was born on 7 October 1952 in Leningrad, Russian SFSR, Soviet Union (now Saint Petersburg), the youngest of three children of Vladimir Spiridonovich Putin (1911–1999) and Maria Ivanovna Putina (née Shelomova; 1911–1998).
Vladimir Spiridonovich's father was a cook to Vladimir Lenin. Putin's birth was preceded by the deaths of two brothers, Viktor and Albert, born in the mid-1930s.
Albert died in infancy and Viktor died of diphtheria during the Siege of Leningrad by Nazi Germany's forces in World War II. Putin's mother was a factory worker and his father was a conscript in the Soviet Navy, serving in the submarine fleet in the early 1930s.
Early in World War II, his father served in the destruction battalion of the NKVD. Later, he was transferred to the regular army and was severely wounded in 1942.
Putin's maternal grandmother was killed by the German occupiers of Tver region in 1941, and his maternal uncles disappeared on the Eastern Front during World War II.
On 1 September 1960, Putin started at School No. 193 at Baskov Lane, near his home. He was one of a few in the class of approximately 45 pupils who was not yet a member of the Young Pioneer organization.
At age 12, he began to practice sambo and judo. He is a Judo black belt and national master of sports in Sambo. He wished to emulate the intelligence officers portrayed in Soviet cinema.
Putin studied German at Saint Petersburg High School 281 and speaks German fluently.
Putin studied Law at the Leningrad State University (now Saint Petersburg State University) in 1970 and graduated in 1975. His thesis was on «The Most Favored Nation Trading Principle in International Law».
While there, he was required to join the Communist Party of the Soviet Union and remained a member until it ceased to exist (it was outlawed in August 1991).
Putin met Anatoly Sobchak, an assistant professor who taught business law,[d] was co-author of the Russian constitution, and who would be influential in Putin's career.
Хочешь быть в курсе мероприятий?
Подпишитесь на рассылку и вы узнаете обо всех русско-индийских мероприятиях от НП «ДИША»