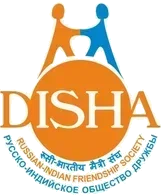 Средство массовой информции - Россиский информационный канал "Диша"
- Зарегистрировано федеральной службой по надзору в сфере связи,
иформационныйх технологии и массовой комуникации.
Свидетельство о регистрации СМИ ЭЛ № ФС 77-73487 и ПИ 77-73489 то 24 августа 2018г.
- Учеридитель (со-учеридитель) Сингх Рамешвар, Косинова Рати - Гл. редактор Д-р Сингх Рамешвар
- Электронная почта и телефон: dishainrus@gmail.com, +7(985)341 38 39, https://dishamoscow.com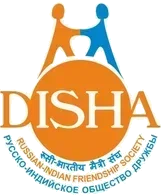 "Диша"
दिशा

- Новостной портал

Средство массовой информции - Россиский информационный канал "Диша"
- Зарегистрировано федеральной службой по надзору в сфере связи,
иформационныйх технологии и массовой комуникации.
Свидетельство о регистрации СМИ ЭЛ № ФС 77-73487 и ПИ 77-73489 то 24 августа 2018г.
- Учеридитель (со-учеридитель) Сингх Рамешвар, Косинова Рати - Гл. редактор Д-р Сингх Рамешвар
- Электронная почта и телефон: dishainrus@gmail.com, +7(985)341 38 39, https://dishamoscow.com
Foreign Minister Lavrov's Talks with Indian Leadership Created New Prospects
By Vinay Shukla
New Delhi, Jan 17 (DishaMoscow) – Foreign Minister's Sergei Lavrov's New Delhi visit and talks with the Indian leadership have further cemented bilateral ties and opened new prospects, Russian Ambassador Nikolay Kudashev here said briefing local media.
On January 15 Minister Lavrov had talks with with External Affairs Minister S. Jaishankar and called on Prime Minister Narendra Modi. He also spoke about Moscow's vision of the new world order at the Raisina Dialogue organised by Ministry of External Affairs and Observer Research Foundation (ORF).
«Topical issues of our strategic bilateral partnership and situation in the Persian Gulf and the Middle East and new cooperation in new formats such as Russia-India-China (RIC). The meetings created brand new prospects for Russia-India relations this year», Ambassador Kudashev said.
While criticizing the US for its foreign policy in the Middle East and hegemony, Ambassador Kudashev said that «relations between Russia and India serve as a good example of interstate cooperation in the 21st century».
Russia, he reiterated, has once again supported India's application for permanent membership in the Security Council.'Mr Lavrov also reiterated President Vladimir Putin's invitation to Prime Minister Modi to visit Moscow on May 9 to participate in the celebration of the 75th anniversary of Russian victory in the Great Patriotic War, which has been accepted with gratitude.
Arms Cooperation
Deputy Chief of the Russian Diplomatic Mission Mr Roman Babushkin told the Indian media that all five squadrons of S-400 advanced air defense system ordered by India despite strong pressure from the US will be delivered in 2025 as per schedule.
«Five systems will be delivered in 2025,» Babushkin said, adding that this year the Indian armed forces will receive the first batch of the 5000 Kalashnikov AK-203 automatic assault rifles produced by Indo-Russian joint venture set up in Korwa near Amethi in India.
Also, 60 helicopters Ka-2267 will be supplied and 140 produced in India by Indo Russian Helicopters JV once a the contracts are signed. The Russian diplomat said that the agreement on joint production of spare parts of military hardware will also be implemented soon.
In view of the success of Russian-Indian JV BrahMos, the two countries were further upgrading missile precision, range and speed, he said.
«It is a unique weapon, even many developed countries don't possess it. Demand is huge in third world countries. All options are on the table. In order to proceed we have to make sure that the international law is respected,» Mr Babushkin said.
«It will be a landmark year in our ties, we will focus on the implementation of the decisions made during Vladivostok summit last year, take forward new initiatives and further strengthen our perfect mutual understanding,» he underscored.
In 2019, India-Russia defence contracts came close to US $16 billion.
Meanwhile, to avoid US sanctions India has picked United Commercial Bank (UCOBANK) for financial dealings with the Russian arms suppliers, The Financial Times reported. UCObank, with no exposure to the US markets is also being used for trade transactions with Iran. After denial by Russia's biggest VTB bank and Sberbank exposed to US sanctions, the Russian government is reported to be have appointed Promsvyazbank -PSB as the sole clearing agent for defence industry transactions.
(With agency inputs)
Хочешь быть в курсе мероприятий?
Подпишитесь на рассылку и вы узнаете обо всех русско-индийских мероприятиях от НП «ДИША»