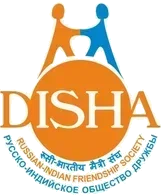 Средство массовой информции - Россиский информационный канал "Диша"
- Зарегистрировано федеральной службой по надзору в сфере связи,
иформационныйх технологии и массовой комуникации.
Свидетельство о регистрации СМИ ЭЛ № ФС 77-73487 и ПИ 77-73489 то 24 августа 2018г.
- Учеридитель (со-учеридитель) Сингх Рамешвар, Косинова Рати - Гл. редактор Д-р Сингх Рамешвар
- Электронная почта и телефон: dishainrus@gmail.com, +7(985)341 38 39, https://dishamoscow.com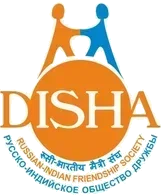 "Диша"
दिशा

- Новостной портал

Средство массовой информции - Россиский информационный канал "Диша"
- Зарегистрировано федеральной службой по надзору в сфере связи,
иформационныйх технологии и массовой комуникации.
Свидетельство о регистрации СМИ ЭЛ № ФС 77-73487 и ПИ 77-73489 то 24 августа 2018г.
- Учеридитель (со-учеридитель) Сингх Рамешвар, Косинова Рати - Гл. редактор Д-р Сингх Рамешвар
- Электронная почта и телефон: dishainrus@gmail.com, +7(985)341 38 39, https://dishamoscow.com
DISHA Family — Congratulations on International Women's Day
International Women's Day — a holiday of women's solidarity in the struggle for equal rights and emancipation — is celebrated on March 8, in Russia it has been celebrated at the state level since 1919. In the early years of Soviet power, it was called the International Day of Working Women, and since the end of the 1920s it has become International Women's Day. In 1966, the holiday was officially declared a non-working day.
Sergei Sobyanin congratulated the Muscovites on March 8. The telegram of the Moscow Mayor, in particular, says:
"March 8 is a holiday of love, tenderness and beauty that the best half of humanity embodies. A woman gives life and fills it with a high meaning, inspires men to great deeds and noble deeds, brings harmony and kindness to the world.
You also have a unique gift: to combine family care and household chores with professional self-realization and a successful career. You vividly express yourself in culture, science and other areas where you need to create and discover new things. Your knowledge, talent, impeccable business style are in demand in business, economics, and public service. It is impossible to overestimate the role of Muscovites in the development of the social sphere. Teaching, healing, caring is the most important and most responsible work that you do with your heart and conscience.
Let the wonderful spring holiday bring you many flowers, smiles and pleasant surprises.
I wish you, dear women, good health, prosperity, love, beauty and charm. »
Хочешь быть в курсе мероприятий?
Подпишитесь на рассылку и вы узнаете обо всех русско-индийских мероприятиях от НП «ДИША»