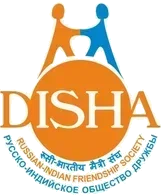 Средство массовой информции - Россиский информационный канал "Диша"
- Зарегистрировано федеральной службой по надзору в сфере связи,
иформационныйх технологии и массовой комуникации.
Свидетельство о регистрации СМИ ЭЛ № ФС 77-73487 и ПИ 77-73489 то 24 августа 2018г.
- Учеридитель (со-учеридитель) Сингх Рамешвар, Косинова Рати - Гл. редактор Д-р Сингх Рамешвар
- Электронная почта и телефон: dishainrus@gmail.com, +7(985)341 38 39, https://dishamoscow.com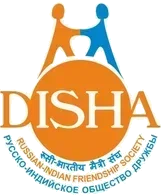 "Диша"
दिशा

- Новостной портал

Средство массовой информции - Россиский информационный канал "Диша"
- Зарегистрировано федеральной службой по надзору в сфере связи,
иформационныйх технологии и массовой комуникации.
Свидетельство о регистрации СМИ ЭЛ № ФС 77-73487 и ПИ 77-73489 то 24 августа 2018г.
- Учеридитель (со-учеридитель) Сингх Рамешвар, Косинова Рати - Гл. редактор Д-р Сингх Рамешвар
- Электронная почта и телефон: dishainrus@gmail.com, +7(985)341 38 39, https://dishamoscow.com
Academician Chelyshev: A Great Scholar and True Friend of India
'- Vinay Shukla
It was a great personal shock to learn about the sad demise of Academician Evgeny Petrovich Chelyshev on July 13 at the age of 98. I had the honour of meeting him back in November 1967 as a student of Russian language at the Institute of Russian Studies in New Delhi. "Acharya" Chelyshev, as he was lovingly addressed by his Indian colleagues and admirers, was a member of the Soviet Prime Minister Alexei Nikolaevich Kosygin's delegation visiting India.
I was impressed by the way Acharya Chelyshev so naturally switched over from Russian to English, Hindi and back as the students asked him many questions in different languages. His main message was that learning a foreign language is like a key to an unknown world holding richest treasures of culture and literature of the people living in that country.
My personal experience proved the truth of Acharya Chelyshev's belief. Knowledge of Russian language became not only the key to the world of Russian culture and literature but also of many small and big ethnic groups living in the Soviet Union.
Academician Chelyshev was not only a great Russian scholar of Indology, but as an avid researcher and admirer of Swami Vivekananda, he introduced and propagated the legacy of the great Indian philosopher in the former Soviet Union, where alien philosophical ideas were not welcome. For more than last thirty years he had been researching on and working to spread the culture and message of Vivekananda. He was one of the vice-presidents of the Committee for Comprehensive Study of Ramakrishna Vivekananda Movement.
"I think that Vivekananda's greatest service is the development in his teaching of the lofty ideals of humanism which incorporate the finest features of Indian culture…. In my studies of contemporary Indian literature, I have more than once had the opportunity to see what great influence the humanistic ideals of Vivekananda have exercised on the works of many writers.…" Academician Chelyshev wrote.
"In Vivekananda's humanism, we recognise that it possesses many features of active humanism manifested above all in a fervent desire to elevate man, to instil in him a sense of his own dignity, sense of responsibility for his own destiny and the destiny of all people, to make him strive for the ideals of good, truth and justice, to foster in man abhorrence for any suffering…. Together with the Indian people, Soviet people who already know some of the works of Vivekananda published in the USSR, highly revere the memory of the great Indian patriot, humanist and democrat, impassionate fighter for a better future for his people and all mankind,"Academician Chelyshev used to say.
Through his research and books Academician Chelyshev not only contributed to strengthening of friendship between India and Russia but also in fostering spiritual bonds between the two civilisations.
In 2002 he was awarded India's fourth highest civilian award, Padma Bhushan. In 2004 he became the first Russian to be awarded the Sahitya Akademi Fellowship by the Government of India.
He was a member of the Bureau of Indian Philosophical Society, and a member of The Asiatic Society.
His works like Modern Hindi poetry. (Современная поэзия хинди.) Moscow, 1965;
Suryakant Tripathi 'Nirala'. (Сурьякант Трипатхи Нирала.) Moscow, 1978;
Contemporary Indian literature. (Современная индийская литература.) Moscow, 1981;
Sumitranandan Pant: The Singer of the Himalayas. (Сумитранандан Пант. Певец Гималаев.) Moscow, 1985;
Indian literature yesterday and today. (Индийская литература вчера и сегодня.) Moscow, 1988;
Selected Works. In three volumes. (Избранные труды. В 3 томах.) Moscow, 2002 have left a rich heritage to the benefit of younger generations of Russian Indologists.
Хочешь быть в курсе мероприятий?
Подпишитесь на рассылку и вы узнаете обо всех русско-индийских мероприятиях от НП «ДИША»